This cake might be a metaphor. Other cakes might be all, "oh, I've got caramel buttercream and three layers and lemon curd!" but you know that after you eat a piece your teeth are going to hurt. Not so with this one. It's not too sweet, very genuinely chocolate, and just what you want out of cake.
Or, poetics aside, it might just be a really good, grown-up-French-style loaf cake. You can have it and eat it and should probably share it as an accidental birthday cake at a potluck. There will not be leftovers.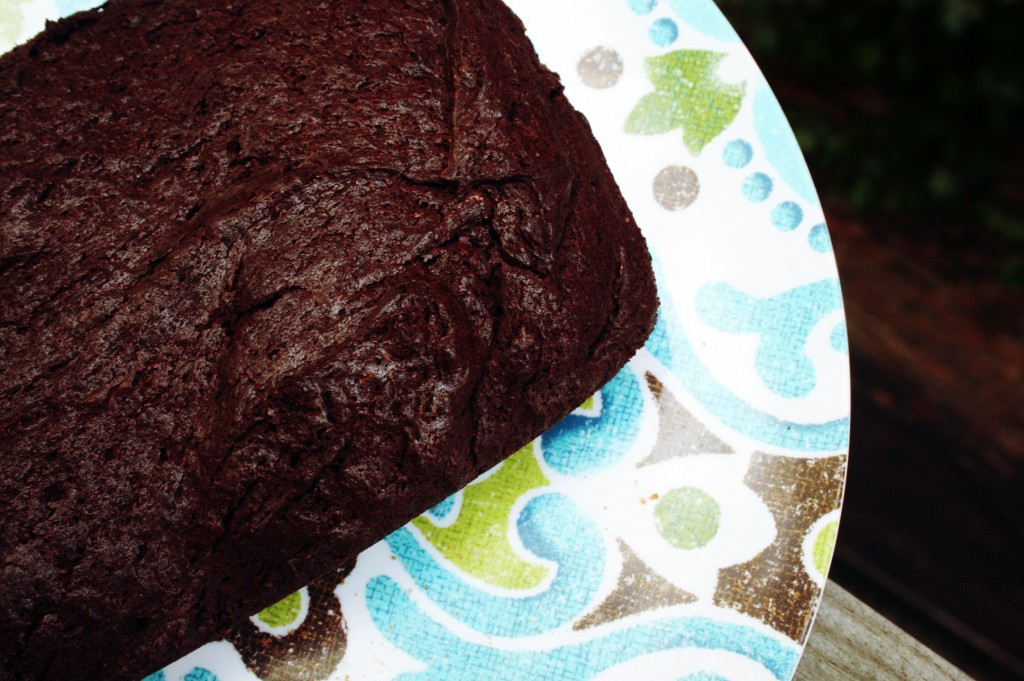 Gatêau de Thérèse
adapted from The Sweet Life in Paris
8 ounces semisweet or bittersweet chocolate, chopped (I used unsweetened and added a touch more sugar)
8 tablespoons butter
1/3 cup sugar
Pinch salt
4 eggs, separated
2 tablespoons flour
Preheat oven to 350. Butter a 9-inch loaf pan.
Set a heatproof bowl over a saucepan of simmering water so that the bottom is just above the waterline but not touching. Add the chocolate and butter and stir together until completely melted. Remove from heat, and stir in half the sugar, the egg yolks, and the flour.
In a separate bowl, with a whisk if you've got the stamina or with an electric mixer if you're a mere mortal, whip the egg whites with the salt until soft peaks form. Add the remaining sugar and beat until smooth and the peaks retain their shape when you lift the beater. Fold in 1/3 of the whites into the chocolate mixture to lighten it, then fold in the rest until no streaks remain.
Scrape batter into the prepared pan and smooth the top. Bake for 35 minutes, and for God's sake listen for the timer so you don't overdo it.