Before you even start judging me, let me preface by saying that for the purposes of this blog post "weekend" means "the period between Wednesday and Sunday evenings." That said, yes, I went out a bit. Experimentation, okay?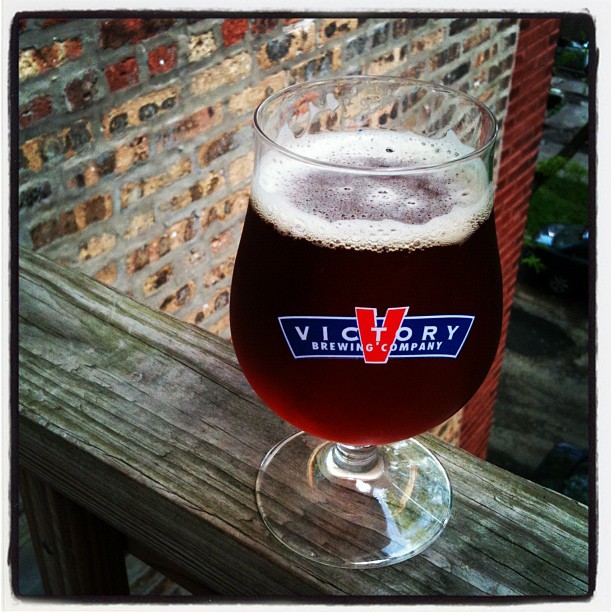 This picture! Ain't she, as we would say in the business, a beaut? Anyway, on Wednesday it was warm and fake-summery, which meant finishing off the last of a six pack of Victory Hop Devil and blasting "Brimful of Asha" from my iPhone (this is indisputably the best summer jam ever. Right?) And with appropriate glassware, no less! I like this beer a lot because 1. it's from my home region, represent represent and 2. it's a very good hoppy beer. That is really all I want out of a drink, usually.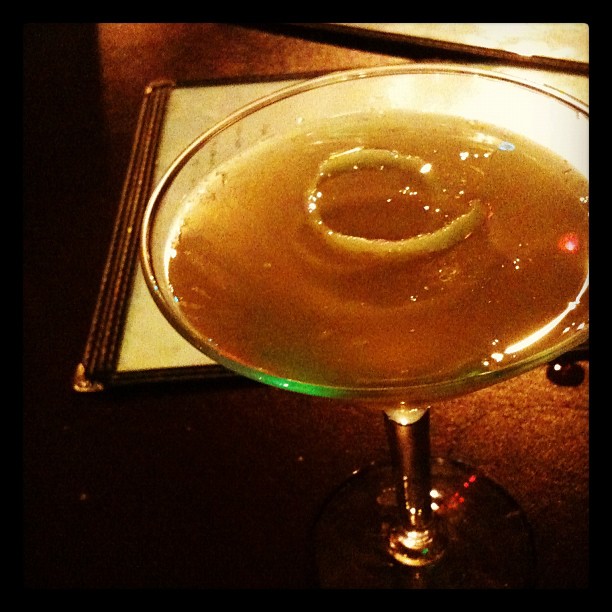 Thursday night was a group trip to the Narrowest Bar in Chicago in co-host Eli's slammin' new wheels. Nothing like cruising around in a 2002 Ford Focus during a warm thunderstorm to make you crave a cocktail made with rye and maple syrup. Actually, that sounds like something I would drink pretty much whenever. And it was good.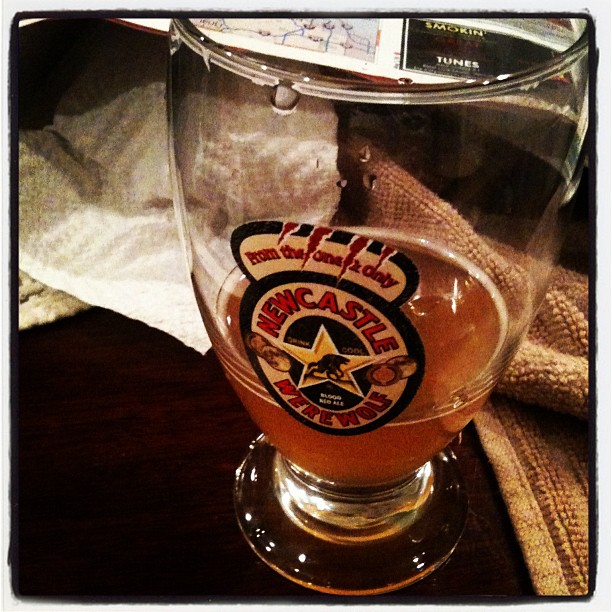 Friday, after a day spent at DePaul for a panel on screenwriting and a Quatro de Mayo tacopalooza in which I consumed my body weight in Donkey Chips, I was fortunate enough to get a taste of a celebratory Vigneronne sour (people and their getting jobs! WHAT IS THIS). It was like the name suggests: sour. Not my favorite style of beer (in fact, probably my third least favorite, after Belgian-styles and Tripels) so I am recusing myself from judgment. Might have been a bit better had it retained more carbonation than it did, too.
And now that I'm not the only one with a car, I also don't have to be de facto designated driver any more! The aforementioned Rolls Joyce took us ALL THE WAY  to Maria's in Bridgeport for drinks (me) and also Pleasant House pie (Eli). The Berkshire Bourbon was solid in a tasty and not-burning kind of way, and the Mongo IPA on tap was well-balanced but a touch too bitter for me (it reminded me of Victory Golden Monkey, which I KNOW doesn't make sense because they're different styles of beer but LAY OFF). The Founder's Red Rye was bottled, very good, and very red (Instagram filter notwithstanding). The bar itself is also really nice, for lack of a better word. Hipsters, but also normals, and a few olds, and with a savory pie place right next door. You kind of can't ask for more.